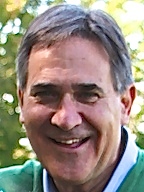 "Ask any Boston native and they'll tell you "BahstonRahks". 
While many cities are defined by their skylines, Boston is distinguished by its vibrant neighborhoods. Indeed, Boston's strength, diversity and vitality are all rooted in her neighborhoods, where neighborhood pride and cultures from all over the world are cherished and celebrated. A walk through Boston is like a review of the pages of a history textbook, with storied landmarks from America's past seemingly down every street. Although each neighborhood has its own personality and distinct appeal, all of the neighborhoods demonstrate Boston's changing face, as this historic capital has become a magnet for … all of the world's citizens and help make Boston the world-class city it is today.
Today the city is poised to remain the focal point from which the next generation of history makers will emanate. Home to more than 250,000 college students and a thriving international community, Boston has become a crucial stopping point for young professionals as they move on to positions of influence and innovation all over the world.
But the majority of the 5.9 million people and future leaders have never been touched by the influence of Christ. Less than 3% have ever heard or experienced an authentic gospel witness.  There's no escaping the huge opportunity in this gospel-needy city.  That's why we're inviting you to explore the possibility of becoming a vital part of all God is doing through church planting in our city. 
Take a few minutes to explore the website. Then contact me at dbutler@namb.net or call 603.573.5921 to learn more about how you can become a part of the church planting movement happening right now in Boston as more and more life-giving churches are being planted every day. If along the way God begins to "rahk" your "haht" for "Bahston", give me a shout.  I hope He does.
David Butler
Send City Missionary
NAMB