Boston Church Planting is on Move!
Welcome to the movement! We are so excited that you are involved.
No matter where you are in the process, we are here to partner with you to bring Gospel-preaching, Christ-centered men to the area.
Watch the videos and get info on cities and towns
We are developing tools here to help you understand our cities and towns and the people who live in them.
– Check out our Online Videos – from a 15-minute overview to individual interviews with 12 different planters who are already on the ground in Greater-Boston. Start with the main video here bostonchurchplanting.com/greater-boston/.
– Meet our planters – from our home page, you can watch a couple dozen short interviews with the planters God has already called to Boston. Listen to their hearts, listen to the challenges and the victories. Get started  bostonchurchplanting.com/planters/.
– Investigate cities and towns  – visit inTown  where 24 of our top target cities and towns are profiled. Get demographic data and other insights that may help you narrow in on the place God has in mind for you.
Connect with the Strategists
In the North Shore, your go-to guy is Joe Souza
(617) 259-4638 jsouza@bostonchurchplanting.com
In the South Shore, call James Thomasson
(781) 640-3189 jamest@meetinghousechurch.com
Hispanic Church Planting (all over New England), call Greg Torres
(860) 985-3317 gtorres@bcne.net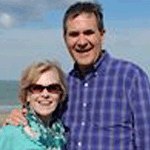 NAMB SEND City Coordinator, contact David Butler
Connect with the Convention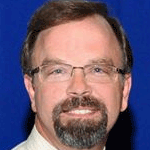 The Baptist Convention of New England gets behind its New England church planters in truly uncommon and truly outstanding ways. It really is like family, where if you come plant in New England, you will never be alone.
To talk with your BCNE Church Planting leader, contact David Jackson, (508) 393-6013, djackson@bcne.net
Start the Process
Once you are ready to get the ball rolling, you will want to fill out a bunch of paper work for us. These are the required forms for pre-assesment; the first step in becoming a New England church planter! Just download'em, fill'em out and email'em to Bree Cobbs.
Click here to go directly to the BCNE Church Planting page to find other resources and links.
Connect with the North American Mission Board
Plug into the new movement at NAMB -> Send >> North America. Read all about it on the new NAMB Web site at NAMB.net
Connect with the Local Associations
Inside the Boston 495 Loop contact: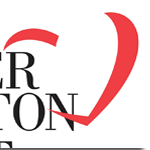 Greater Boston Baptist Association www.bostonbaptist.org
Outside the 495 in areas like Worcester, Fall River / New Bedford and central Mass contact:
Ray Allen | 617.851.5216 | massbaptist508@gmail.com www.massbaptist.org 
Connect with our Ministry Development / Communications
For Boston Church Planting media, communications, events, conferences, and development, contact J. Boe Ellis (919) 671-9871 | bellis@bostonchurchplanting.com